business phones for less!
Call or Email Today for a FREE Quote and Recieve a FREE Bluetooth Headset
Affordable Plans
SMALL BUSINESSES
improve efficiency
MID-SIZE BUSINESSES
Best Service & pricing
unlimited planS
See why Juniper Technology is the fastest growing VOIP & UCAAS provider in the Delaware Valley
Our phone features and unified communication platform allows office and remote workers across industries and businesses of all sizes to accomplish everything tasked to them in order to run your business. Our flexible options allow your employees to communicate with customers, peers and coworkers. Our services and tech support are all live answered by our knowledgeable staff located in New Jersey & Pennsylvania. We create a seamless phased approach to ensure there is no down time during the install process.
Let us reach out and save you money with a brand new phone system.
ROI Analysis
With each new client, we provide a comprehensive analysis of your existing phone system and show you how we can save you money.
Cloud Connectivity
Juniper Tech VoIP Phone Systems help you stay connected to your customers and staff anywhere in the world where internet service is available.
Cloud Technology
Our VoIP Service comes with a Failover Redundancy feature ensuring your phone service is working 24/7 while delivering optimal digital call quality.
VoIP Products
We use products from manufactures that are on the leading-edge of technology in order to provide the best user experience in communication.
Intuitive Technology
Log into our VoIP Service Portal from anywhere and have complete control over all of the features that allow you to customize your experience to your needs.
PBX Solutions
With a Premise Based Phone System, it is regarded as the "standard" in business communication and is revolutionizing the way business communicates.
"Using Juniper Technology we were able to reduce cost by almost 1/2 of what we used to pay our old phone company and got a brand new phone system in the process. Now when the weather is bad and the office is closed we can still take calls and schedule appointments."
Unified Communications As A Service
Our platform not only allows remote management of your phone system and on the fly changes but can also include soft phone apps for your mobile and desktop devices. Let your employees work and collaborate from where ever they are in this new environment. Whether that is in the office, from home, or the road. The most cost effecient platform on the market. Go with a company that treats you the way you treat your customers. Responsive, attentive and knowledgeable. Technology that works.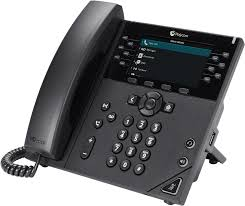 Get a free analysis of how much we can save you with your new phone system.